Wearing protective masks is a nightmare for a large part of society. Unfortunately, it is our complexion that suffers the most – especially the part that is covered by the mask. Covering the face also significantly reduces the durability of makeup, which is why many people give it up during a pandemic. Often after a long time of covering the nose and mouth in these areas imperfections appear. How to prevent them?
Why wearing a mask can cause skin problems?
The skin, which is covered with the material for a long time, unfortunately practically does not breathe, which clogs the hair follicles and results in pimples and blackheads. In addition, under the mask is very warm and humid, and such conditions are conducive to bacteria and germs that multiply very quickly. The chin and nose are very prone to new pimples, but in this situation, the skin on the cheeks can also become contaminated. Even people who have not had any major skin problems before can develop very unsightly imperfections
Unfortunately, the worst situation has people suffering from acne and with skin prone to pimples. During this period, the rash of new pimples can be very large, so it is best to limit the time of wearing the mask as much as possible and remember to change it often. Protective masks should be changed after about 30 minutes of use. Such use of safety measures can prevent the appearance of new imperfections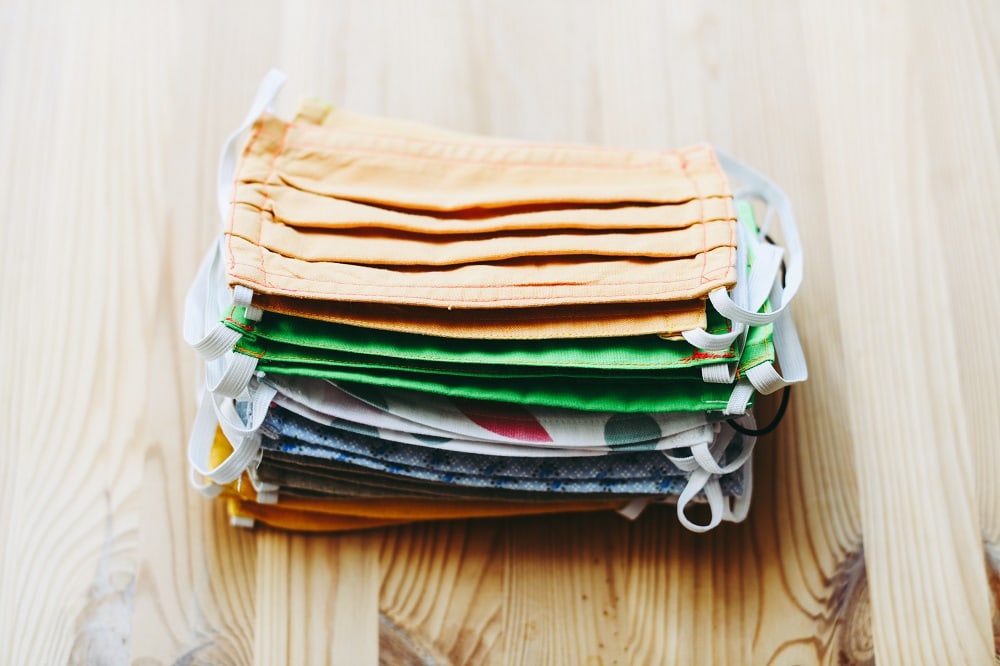 How to take care of your skin under a mask? 4 simple steps to beautiful facial skin
The most important thing to remember is that the mask should be washed at a minimum temperature of 60 degrees or disinfected after each use. This will kill all the bacteria that have accumulated in the protective layers of the mask and restore its former appearance. Regular laundering is important especially if the mask is contaminated with makeup such as foundation. A dirty mask is a large habitat for bacteria and microorganisms. To reduce the appearance of any imperfections on our skin associated with covering our nose and mouth, it is best to follow these 4 simple steps:
Washing your face thoroughly
After removing the protective mask, it is best to rinse your face with cool water and wash it thoroughly with a gentle face gel. This step is extremely important as it will rid your skin of any bacteria and germs. Washing your face thoroughly will also help to improve the condition of your entire complexion.
Applying a Moisturizing Cream
After washing your face, you should always remember about the cream. A light moisturizer is the best option to soothe any irritation that results from prolonged covering of the mouth and nose area. A moisturizer will provide the right amount of water to the skin and restore its original condition.
Keep makeup to a minimum
It is important to wear full makeup as infrequently as possible during a protective mask wear order. Unfortunately, foundation-covered skin is a great breeding ground for various bacteria. In addition, foundations and powders by moisturizing and softening the skin penetrate deeper into its structure, which leads to the formation of new imperfections. Makeup covered with a mask will unfortunately not last. Very often there may be abrasions and unaesthetic marks on the skin. The best option for daily makeup is therefore to emphasize the eyes and possibly use a concealer on the visible and zones of the face.
Daily skin care
It is very important to take proper care of your facial skin every day. Skin that is healthy will be less prone to all kinds of imperfections. Dry skin, unfortunately, may even crack because wearing a mask will further dehydrate it. It is best to find your own individual way to take care of your skin condition and follow it meticulously. The effects of proper care will be visible very quickly.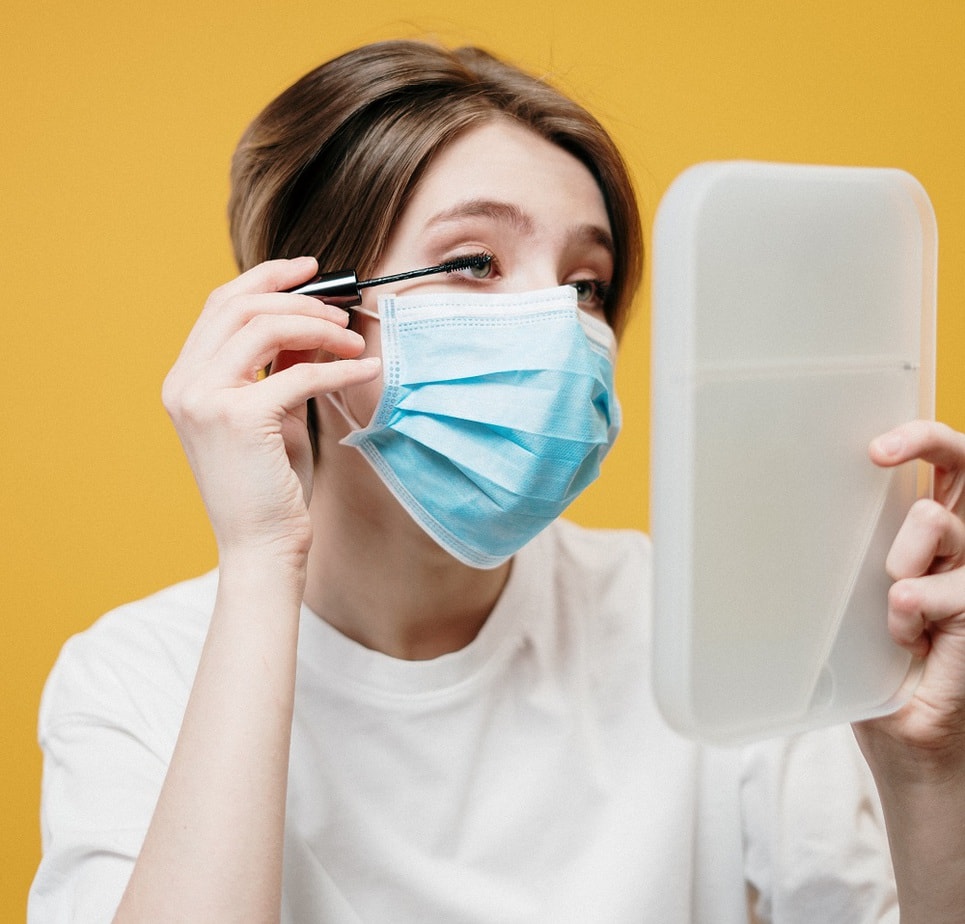 How can make-up survive under a mask?
Unfortunately, most makeup will not survive under a protective mask. However, there are a few solutions to make it last longer. The first one is to use a fixer that will cover our skin with an invisible protective barrier. Unfortunately, such a procedure will only prolong the time when your complexion looks great under the mask and it will weigh it down even more. To make the makeup last longer it is best to use light and delicate foundations, which can be easily corrected. However, it is best to limit the application of foundation as much as possible especially on the covered parts of the face.
Masks protect our health, but unfortunately they are the cause of many pimples on our face. This is why daily skin care is so important. People who are prone to imperfections should completely abandon the use of foundations and powders in their daily makeup for this time, as they can further aggravate our skin and cause numerous inflammations.
Read also Are you squeezing out pimples? The consequences can be dangerous not only for your beauty, but also for your health
Leave a comment