The Christmas and carnival season is fast approaching. It is a time that abounds in occasions to celebrate. However, not everyone wants to toast with alcoholic beverages, so they reach for non-alcoholic alternatives, which also allow them to have fun!
Non-alcoholic beverages are great substitutes for typical drinks, and due to their zero alcohol content they allow you to enjoy great fun without the side effects that often accompany us after drinking traditional alcoholic beverages. Feeling bad the day after and headache, or the popular hangover – you will forget about these unpleasant ailments when you reach for non-alcoholic drinks.
Toasts without alcoholic beverages. Why reach for non-alcoholic drinks?
New Year's Eve and the carnival season are full of parties, where alcohol is often drunk in large quantities. It is known that drinks drunk in moderation can't hurt, but there is no such thing as a safe dose of alcohol, especially for pregnant women or drivers. Even the smallest amount of alcoholic beverage is able to damage the fetus or lead to an accident when a driver behaves irresponsibly and decides to drive a car. That's why it's a good idea to lay off the alcoholic beverages during carnival parties and try non-alcoholic alternatives
Of course, non-alcoholic drinks can be enjoyed in any circumstances. Everyone can enjoy them, even nursing mothers and people taking numerous medications (and even antibiotics). Drinks without alcohol look appetizing, taste good and, most importantly, do not cause side effects. Explore some ideas for delicious, simple non-alcoholic drinks that you can safely prepare at home.
How to create an alternative to alcoholic beverages?
Alcohol-free drinks are also becoming increasingly popular as people begin to understand the tremendous health benefits of giving up alcohol, and many brands are supporting society's efforts by offering alcohol-free beers or wines. If you want to surprise your friends at a party, offer them a delicious drink without alcohol
Here are our top suggestions for making tasty drinks for a party without alcohol!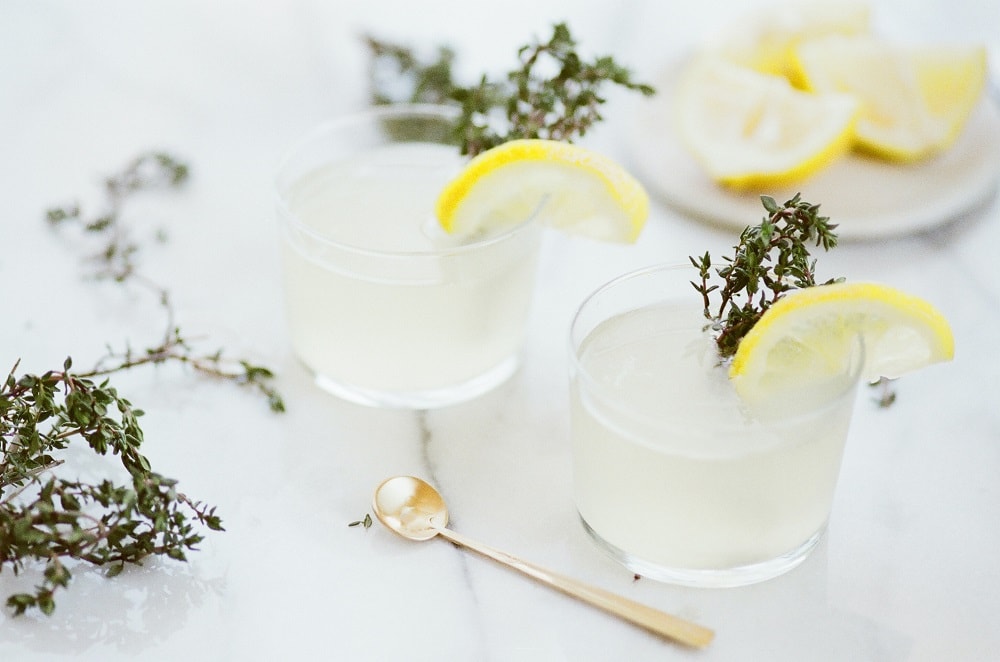 1. "Tropical refreshment" in the hot carnival time
Even though it is quite cold outside, parties often have a hot atmosphere, so it is a good idea to surprise your guests by serving them a refreshing drink. How do you prepare "Tropical Refreshment"? We need 50 ml of pineapple juice, 40 ml of grapefruit juice, 30 ml of natural yoghurt, 1-2 cane sugar and some crushed ice cubes. Mix the ingredients in a shaker and pour over crushed ice. The drink is best served in a long glass. Decorate the drink with, for example, lemon slices.
2. The famous "Blue Lagoon"
This is definitely a drink recommended to all fans of Sprite. To prepare it we need non-alcoholic blue curacao liqueur, the mentioned Sprite (and sparkling water to complement it), ice cubes and a lemon for decoration. Mix the ingredients in a shaker along with crushed ice. Then dip the rim of the glass (Margarita glass) in the water and place it upside down on the sugar spilled on the plate, then gently pour our drink, garnishing the drink with fruit.
3. "Cucumber Cooler with fresh cucumber
This is a non-alcoholic drink with fresh cucumber, mint and citrus. To prepare it you will need mineral water, lemon syrup, fresh juice from half a lemon and a lime, 3 teaspoons of honey, a few slices of lemon, lime and cucumber, fresh mint leaves and ice cubes. Add the honey and citrus juice to the water and stir. Then pour the cucumber and citrus slices, and mint leaves into the concoction. Set aside in the refrigerator for about an hour. After removing, mix the lemonade with the syrup and pour into tall glasses over ice cubes.
Remember – despite the fact that you came to the party by car, you are pregnant or just taking antibiotics, you can have a drink. A great alternative to alcoholic cocktails, are non-alcoholic ones; delicious and no headache after!
Read also: We serve Meghan Markle's banana bread recipe and suggest why you should eat it
Main photo: Inga Seliverstova/ pexels.com
Leave a comment