Collagen is an extremely important structural element of our skin. It is responsible for the healthy appearance of hair and nails. Without adequate amounts of collagen, hair follicles are not sufficiently nourished, nails become brittle and skin becomes dry
Collagen – what is it?
Collagen is the most famous protein in the human body, as it makes up about 30% of all proteins found in the body overall. Collagen is involved in almost all vital functions of organs and tissues of the human and animal body. What is the main task of collagen? It is to connect cells to each other, so collagen is the foundation not only of the skin, hair and nails, but also bones, teeth, joints, cartilage and blood vessels. This protein is also responsible for the aging process, because over time collagen fibers degrade. This results in such things as wrinkles, skin lesions, as well as brittle nails and split hair ends
What could be the causes of collagen deficiency?
The main causes of collagen deficiency include UV radiation, age, poor diet, stress, polluted air, smoking and excessive exercise.
The effect of collagen on hair
Collagen provides our hair with essential amino acids that perfectly nourish its roots. These amino acids affect the proper growth and recovery of hair. What can a collagen deficiency result in? Very often too little collagen affects the density of hair, they become very thin, but also dry and brittle. What is worse, they begin to fall out excessively, and this can lead to premature baldness. Proper supplementation of collagen affects the regeneration of damaged hair.
The effect of collagen on the skin
Unfortunately, collagen deficiencies are most apparent on the face and neck, because the first wrinkles usually appear on these parts of the body most quickly. With the loss of collagen, the skin droops and sags. It can be said that collagen acts as a "scaffolding" supporting the structure of the dermis. Collagen itself ensures the continuity of cell renewal processes in the skin, and also affects the maintenance of an appropriate level of hydration. All these processes make our skin look good and it is characterized by impeccable condition, elasticity and resilience. Unfortunately, as we age, due to the loss of collagen, the condition of our skin deteriorates significantly. How can you remedy this? One way is to supplement collagen with good quality supplements. In women after menopause, the amount of collagen in the skin decreases by 30%.
Collagen for nails
Collagen protein is a very important building block of nails. Collagen itself affects the hardness of the nail plate, which means that in a situation of its deficiency, nails become much weaker, break and split.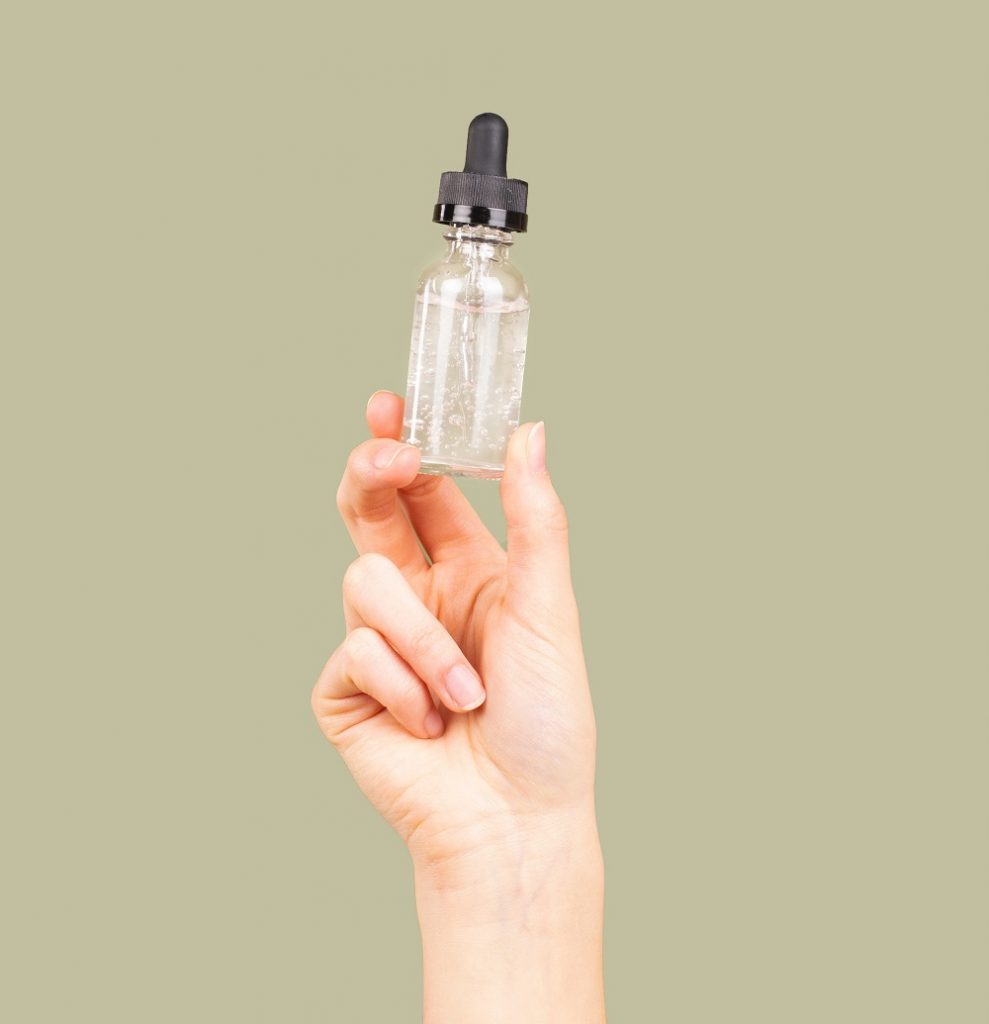 Cosmetics with collagen – are they worth reaching for?
Wrinkles on the skin, loss of elasticity or flabbiness – these are the signs of aging and loss of collagen. We can slightly replenish its resources, for example, by regular use of pure collagen or creams with its content.
Cosmetics containing collagen will rebuild slightly damaged skin cells on the face, restoring its hydration. Skin tone will also be improved and skin becomes tighter and wrinkles will be reduced. Collagen is also great for acne skin care because of its ability to regenerate the skin. It can regulate sebum secretion and smooth out acne scars
Collagen fibers are a natural substance, which is suitable for the care of more demanding skin – vascular or atopic. Preparations with collagen work well not only for the face but also for the skin of the body with cellulite and stretch marks. They are also recommended for people after surgical operations and aesthetic medicine procedures.
Read also: What is a jade roller and is it worth using?
Main photo: photo by Yulia Lisitsa/ adobestock.com
Leave a comment