Taking care of your skin, do not forget to apply cosmetics. However, the way of application is very important, not the fact that we put them on our skin. Let's check what mistakes are most often made when applying cosmetics.
Forgetting about the neck and décolleté
As the years go by, mimic wrinkles and sagging skin are visible on the décolletage and neck. These areas need special care, especially if you want to look young. In the neckline, as well as in the neck, it is worth to paste cream, the same which we use for the face. After a few months you will definitely notice a brilliant effect!
Applying too much cosmetics
Admittedly, a large number of cosmetics shows that we are conscious consumers – we know that one product cannot replace all the creams. However, the amount of cosmetics applied will not translate into their accelerated effect. We can only do more harm to ourselves – clogged skin pores will cause the appearance of unwanted blackheads or pimples. Let's focus more on cleansing, rather than lubricating the skin with different creams.
Rubbing in creams
While rushing to work or school we often lubricate our skin. Cosmetics will work best when we start to gently rub them in. Then the nutrients are more easily absorbed into the skin. In addition, such a gentle massage can improve blood supply to the skin, which will certainly affect its appearance and transport of nutrients.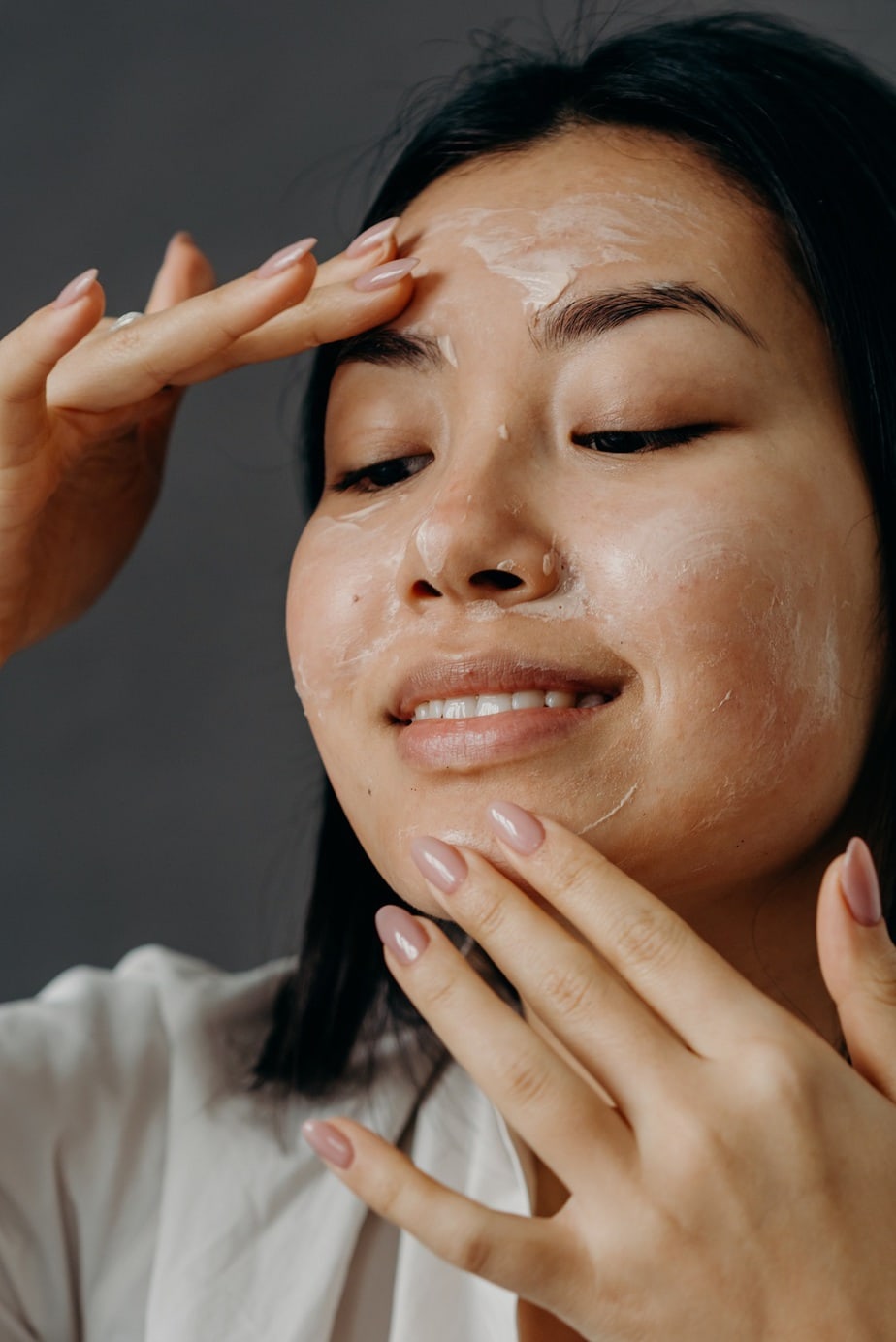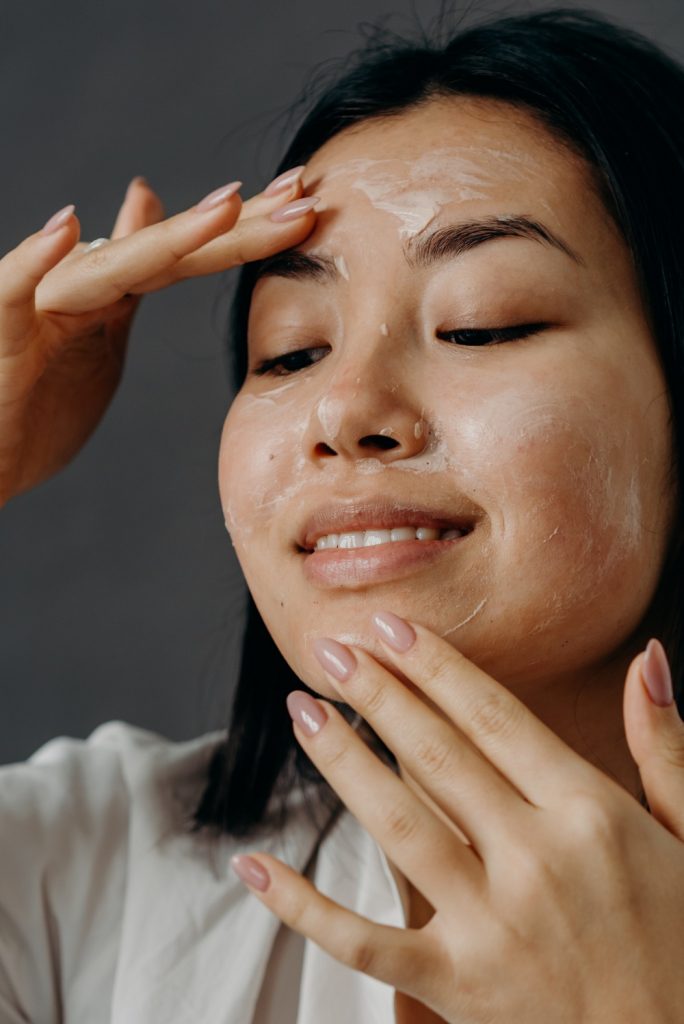 Applying a lot of foundation
At first, we mistakenly believe that more foundation will cover our imperfections better. Our first makeups don't look very good. Makeup artists emphasize that it is the quality of the foundation that matters, not the quantity. Foundation can be applied with fingers or with a special sponge designed for this purpose. If we want it to last longer, it is worth patting it in, similarly to cream.
Applying cosmetics without cleansing the skin first
Even the best and the most expensive cream or serum will not help us if we do not cleanse our skin of excess oil beforehand. Cleansing is the basis of any skin care.
Applying lotion long after a bath or shower
After bathing, our skin is dried out by the water, often having a large amount of scale. It is important to properly apply body lotion immediately after washing. Apply the lotion in circular motions, massaging it into the skin. You can also use olive oil on a slightly damp body.
Applying the same cosmetic under the eyes and on the whole face
The skin under your eyes is extremely thin and delicate. Massaging it vigorously and applying a rather heavy cream can end in irritation and redness. It is worth using eye creams already after the age of 25. They have the form of a light gel, which we pat with our fingertips. They contain cornflower and camomile extracts, as well as soothing aloe vera.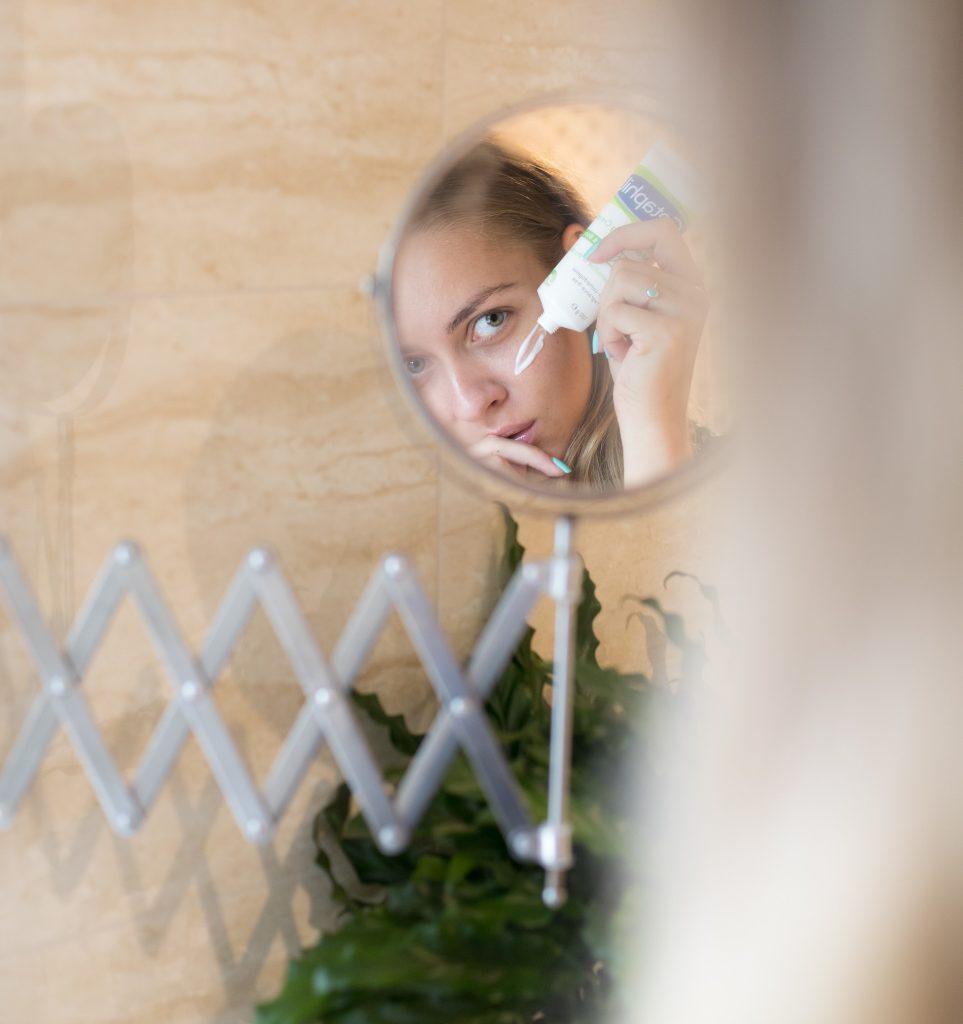 Applying the same face cream all the time
Each of us certainly has a favorite face cream. Unfortunately, the skin very quickly gets used to the same ingredients. The beginning of using a given product gives spectacular results, but over time the "wow" effect is much less. It is worth changing the face cream once in six months, so that the skin has access to other nutrients.
Wrong order of applying cosmetics
We often make the same mistake – after removing makeup with milk, we go straight to the application of cream. We skip washing our face with a facial gel or foam and we do not use a toner. This is very harmful to our skin, which has an abnormal pH, but also is not properly cleansed of residual impurities and makeup.
Skipping to mattify the skin before applying foundation
The glossy effect achieved with a highlighter has nothing to do with shiny skin. In order for cosmetics to stay on the skin well and for it to look healthy, it is worth to mattify the skin beforehand. Proper cleansing will help us, but also mattifying blotting papers and makeup bases.
Read also Have you used coconut oil on your hair? Check if you are not in the group that should stop doing it
Main photo: Karolina Grabowska/ pexels.com
Leave a comment