Until recently, hydrolats were not very well known in the cosmetic world. Currently they are considered a real hit. See why it is worth having them in your cosmetic bag!
Hydrolats are a perfect cosmetic for women who focus on natural and conscious care. And until quite recently hardly anyone knew them and used their precious properties!
What are hydrolats?
Hydrolats are also called flower or plant waters. It is nothing else than water which remains after the process of obtaining essential oils (in the process of distillation of oils they are separated from water with the use of steam). It was once thought to be unnecessary waste, which was disposed of. It turns out that in this water up to 1% of essential oils remain. Thanks to this, hydrolate is rich in many ingredients that come from a given plant and is perfect for skin care. It can be used directly on skin and does not cause allergies or irritations
How to use hydrolat?
Hydrolats are very delicate, they contain only a little bit of essential oils, that is why they can be used directly on skin e.g. with an atomizer or a cotton pad. Floral water can also be delicately patted into skin with fingers, while applying a delicate massage. Then, it is worth choosing slightly thicker and more essential hydrolats
Plant water should always be applied to cleansed skin. This allows to balance its pH and prepare it for further care. It is worth to use hydrolate before application of a cream or serum. This substance is perfect as a refreshing mist during the day.
Hydrolat – advantages
Hydrolats have many advantages. First of all, they are completely natural. Additionally, they perfectly tone up the skin, refresh it and are perfect as a base for makeup and as a makeup fixing mist (it perfectly blends colored cosmetics applied on the face). Plant waters enhance skin hydration. In the case of dry skin, it is best to choose those that have been additionally enriched with humectants, such as aloe or hyaluronic acid. This is not the end of the advantages of floral waters. They can be used as a base for hair oiling or for diluting clay masks. Hydrolate soothes irritation, so it can be one of the treatments for inflammation. We also can't forget to mention their pleasant scent, so some lovers of this substance also use it in aromatherapy
How to choose a hydrolate for your skin type?
There are quite a lot of flower waters. So which one to choose? It is worth selecting hydrolats according to type and needs of your complexion. Then, active substances contained in them will meet our expectations and help to cope with potential skin ailments
damask rose hydrolate – is perfect for mature, flabby skin that needs moisturizing. This water has anti-aging and antioxidant properties. It prevents premature aging of the skin, improves its color and adds glow. It also improves microcirculation, so it is good for people with vascular skin
tea tree hydrolate – is best for oily and problematic skin. It has antibacterial, antiseptic and astringent properties. It protects against bacterial growth and inflammation.
witch hazel hydrolate – ideal for sensitive and problematic skin as it soothes, reduces redness, tightens pores and normalizes the production of sebum. Additionally, it has an antibacterial effect.
chastehydrolate – it will come in handy in case of acne-prone complexion, regulates sebum secretion, has normalizing and refreshing properties
When buying hydrolats, it is worth remembering about their proper storage. They are fully natural and do not contain preservatives, which is why they have a short expiration date. They should be kept in a fridge after opening in order to prevent the development of microorganisms.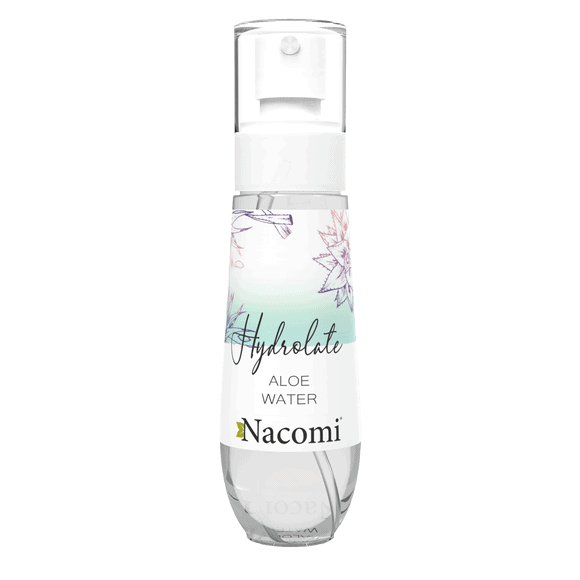 Read also: Booster – what is it and why you should introduce it into your daily skincare?
Main photo: missmimimina/ adobestock.com
Leave a comment