Natural cosmetics are becoming increasingly popular. Currently bakuchiol, called vegetable retinol, is a beauty hit. How does it work and when is it worth using?
There are more and more supporters of conscious skin care. So it is no wonder that women are so eager to use retinol in skin care. All because this derivative of vitamin A perfectly rejuvenates the complexion – first of all, it promotes collagen production, which makes the skin firmer and less wrinkled. Retinol is also great for cleansing the skin
Retinol also has its opponents. This is because many ladies are looking for specifics that are all-natural and vegan. Besides, this product can irritate the skin and cause redness.
Bukuchiol is a great substitute for retinol
What exactly is bakuchiol? It's considered the plant equivalent of retinol because it's derived from the seeds and leaves of babchini, an herb long known and valued by the Chinese people. Once this product was not very well known – today it is very popular on the cosmetics market and is added to many products.
Due to its skin healing properties it is very popular and often used in traditional Chinese medicine. Asians consider it a "golden remedy" for vitiligo and psoriasis. How does it work? One of its greatest benefits is to increase collagen production. It also has a good and beneficial effect on reducing wrinkles, especially unsightly furrows appearing on the forehead.
Due to its plant origin it can be used by people with all types of skin. Other advantages include the antibacterial properties of bacuchiol, thanks to which it creates protection against factors that threaten the skin, such as the frequently recurring problem of acne. Moreover, bacuchiol, especially on sensitive and allergy-prone skin, does not cause irritation, as is sometimes the case when using retinol. Bakuchiol is also an ally in the fight against skin aging. It does not show photosensitizing properties and can be used all year round.
What are the best products containing bacuchiol – or plant retinol?
The popularity of plant retinol, or bakuchiol, is growing, so it is no wonder that we can find it in the composition of more and more different cosmetic products. The biggest advantage of bakuchiol is that it has no photosensitizing effect, so you can safely use it at any time of year. Most manufacturers of cosmetics place plant retinol in creams, which are additionally enriched with other active ingredients
Several well-known brands have introduced into their assortment cosmetics with bakuchiol. We can find this active ingredient in cosmetics brand Lift4Skin, for example in a lifting day cream. An example is also Perfecta Bio Retinol line, which includes creams for women of all ages, strongly anti-wrinkle, both day and night
Due to its unique properties, bacuchiol penetrates deep into the skin, reducing the visibility and number of wrinkles, making the skin firmer.
How do I use bacchiol to achieve radiant skin with a healthy appearance full of youthful vitality? Remember to use cosmetics containing plant retinol shortly before going to bed, because then this active ingredient will be able to work effectively on the face throughout the night. You can confidently use these products twice a day for an even better effect on your skin. Also, remember to always check the composition and intended use for your skin type, just like with any other cosmetic product, even with those containing bacuchiol.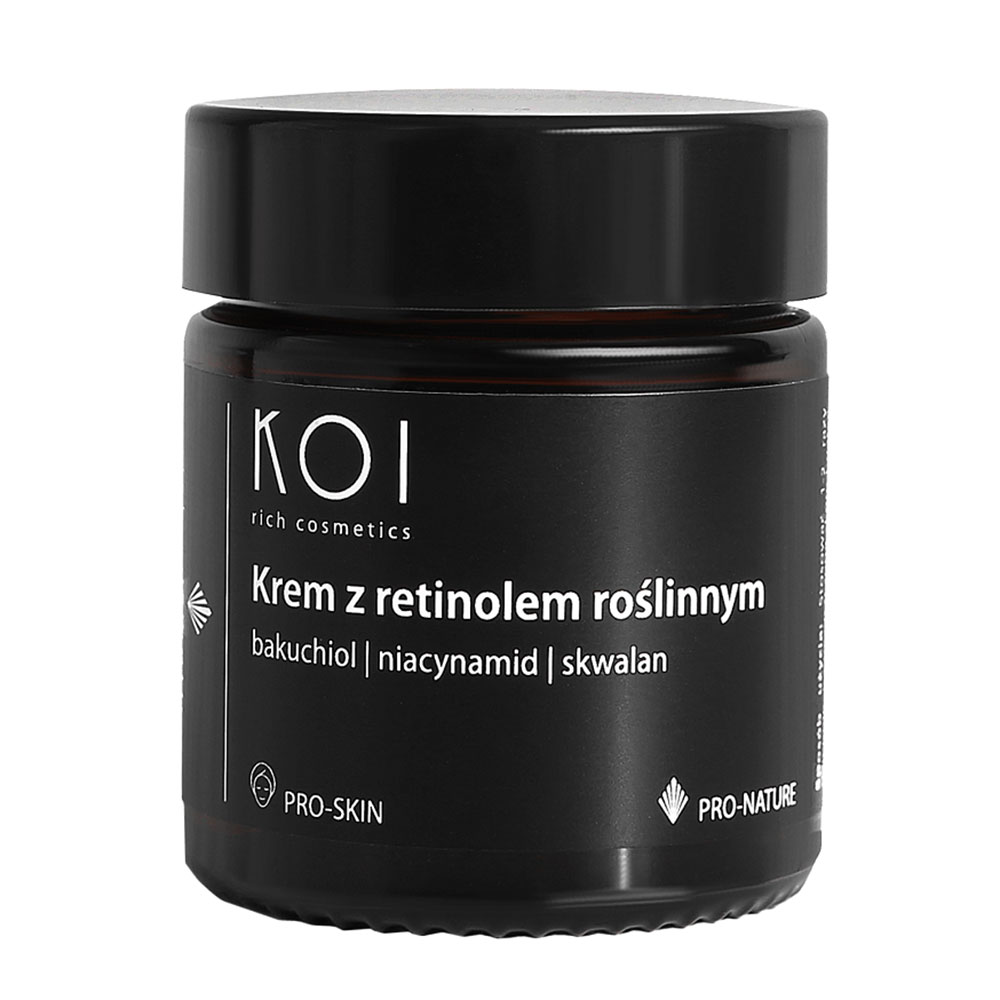 Read also: Queries about vitamin C in skin care are flooding the Google search engine. We have made a mini list with essential information about this ingredient
Main photo: Pavel Danilyuk/ pexels.com
Leave a comment