More and more people appreciate natural cosmetics, which have an excellent effect on the condition of our skin or hair. We check how to use argan oil and what to expect from it!
It is called the "elixir of youth" or "liquid gold from Morocco" – of course, this is argan oil, which has been known for its precious properties for centuries. It has a very wide range of applications – we can find it in the kitchen, in medicine and, of course, in cosmetics. The advantages of its use can be listed for a really long time, so it is worth knowing how to use argan oil in home care
Argan oil – what is it?
Argan oil is one of the most difficult oils to obtain. It is produced in the southwestern part of Morocco from the argan tree. The process of pressing it is done by hand, so it is very time and labor intensive. Argan oil is divided into a food grade oil made from roasted seeds of the tree and a cosmetic grade oil made from seeds that have not been roasted. The former is much darker and has a nutty aftertaste, while the cosmetic oil, on the other hand, is distinguished by a slightly sour smell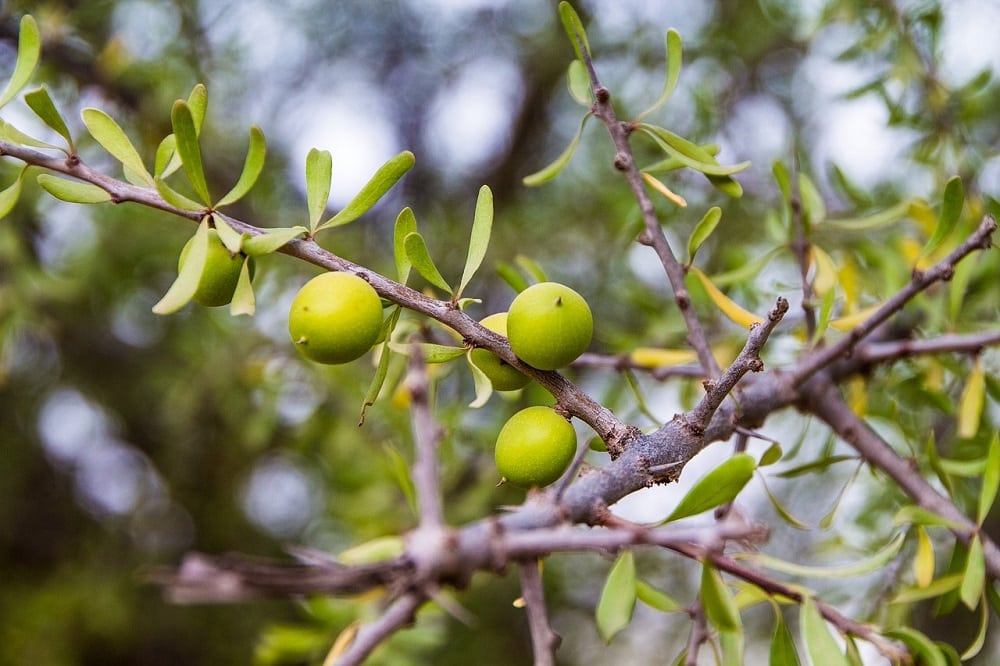 Extraordinary properties of "liquid gold from Morocco"
Argan oil is so beloved around the world because of its properties. This is because it is very rich in unsaturated fatty acids, vitamin E, phenolic compounds, carotenoids, etc. This product reduces the risk of developing many diseases – such as atherosclerosis or thrombosis. It also has an anti-inflammatory effect. It also has an amazing effect on the condition of our skin – it prevents it from aging, makes wrinkles noticeably smooth. In addition, this product protects the skin against such things as high temperatures or wind. It can be used by people with sensitive skin, prone to allergies and even with psoriasis or eczema. It is also very helpful in fighting acne, stretch marks and reduces the visibility of post-surgical scars
Argan oil should also be used on hair in order to strengthen and smooth it. It is also recommended for people with split ends whose hair strands require immediate nourishment. It also helps fight dandruff.
Argan oil for face – homemade masks
It is worth making face masks with argan oil. Especially when the skin is irritated, dehydrated and dry, because such treatment will help rebuild the natural lipid coat of the skin. It will also work in the winter time, where as a result of very low temperatures irritation and redness often occurs. Since argan oil is the "oil of youth", regular masks with this ingredient should be used by people who want to stop time a bit.
To prepare a nourishing mask, we need: 3-4 tablespoons of argan oil, about half a glass of slightly warm water, 4 tablespoons of oatmeal, 1.5 tablespoons of honey and half a ripe avocado. Pour water over the flakes and leave until they soften and become sticky. Then add mashed avocado, oil and honey. Mix everything thoroughly. Apply the resulting slurry to the face (previously thoroughly cleansed) and neckline and leave for 20-25 minutes. Then thoroughly wash with lukewarm water. This treatment should be performed 1-2 times a week.
Another suggestion is a mask with argan oil and yogurt. To prepare it you will need: 2 tablespoons of thick natural yogurt, a teaspoon of lemon juice and 2 tablespoons of argan oil. The whole mix and apply on the face for half an hour. Then wash thoroughly.
It is also worth knowing that a few times a week you can massage a few drops of oil into your face without any additives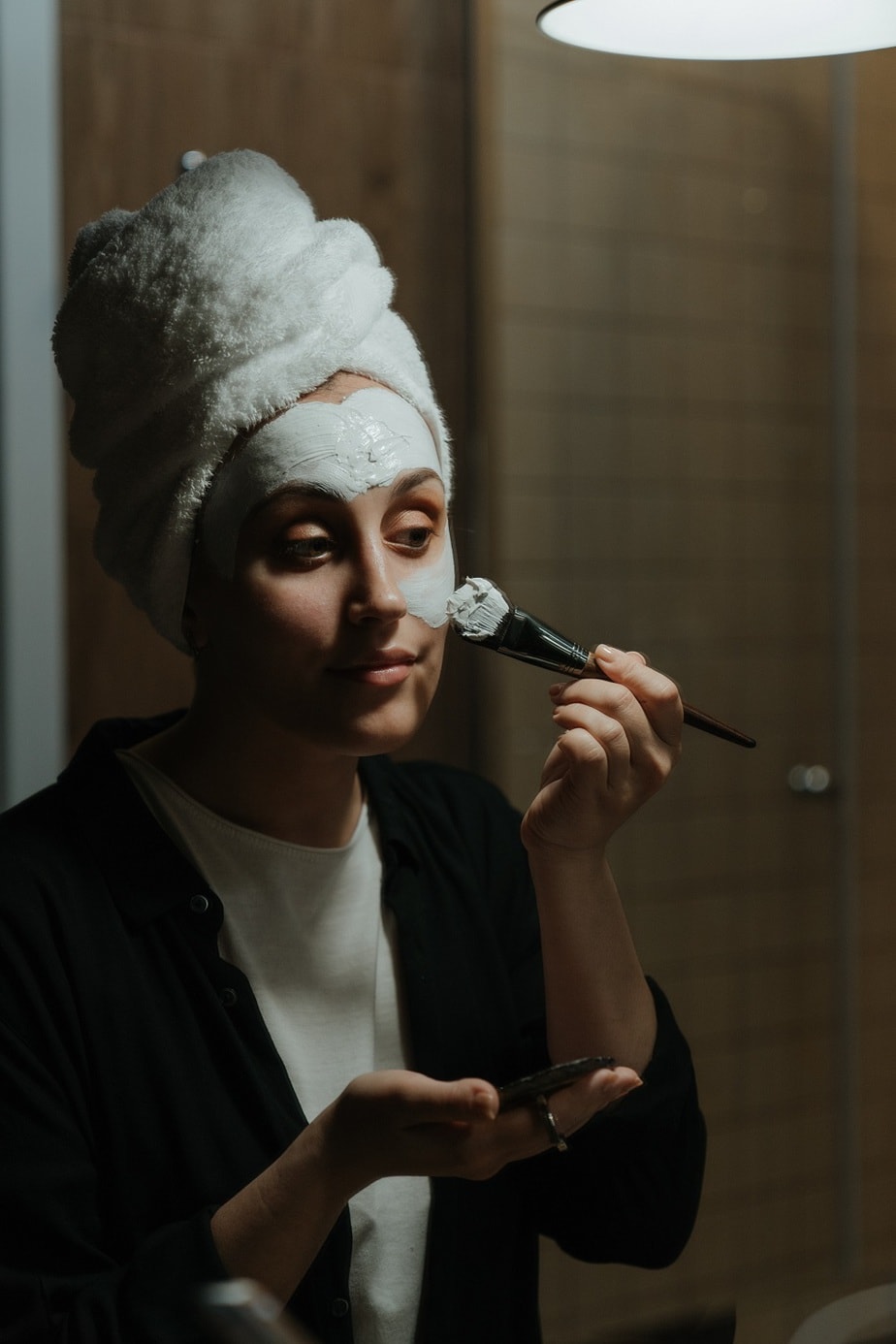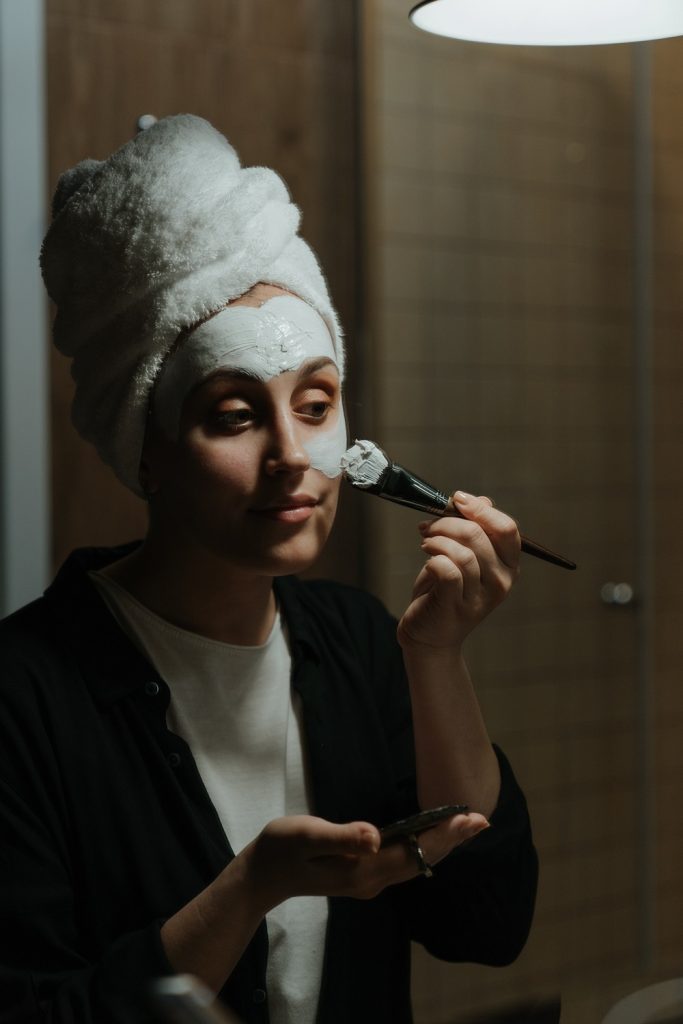 Argan oil for hair – home-made concoctions
Argan oil is also worth using on your hair. You can do traditional oiling – just pour some oil on your hands and gently rub it into the ends and into the scalp. Then spray it with water and leave for several minutes. Then wash your hair thoroughly
You can also make homemade hair masks using argan oil. You will need an egg yolk, 2 tablespoons of oil and a tablespoon of honey. Grind egg yolks with oil, add honey and mix thoroughly. Apply the mixture to the entire length of the (previously moistened) hair. Put a towel or a foil cap on your hair. Wash out after an hour or two if your hair is very damaged
The mask can also be made with a few drops of argan oil, a few drops of castor oil, egg yolk and about 2 tablespoons of your favorite conditioner. Mix the whole thing well and apply it to damp hair. Cover with a cap or a towel and keep for about 2 hours, then wash thoroughly. You should do this at least once a week
It is important to remember that after using masks with oils, you should wash your hair thoroughly with shampoo, so that after drying it is not greasy.
Read also It is eco-friendly, safe for the scalp and lasts for 50 washes. Find out more about bar shampoo
Leave a comment