Do you feel like eating something tasty and healthy? Are you bored with traditional bread and looking for alternatives? The former Duchess of Sussex and her delicious banana bread can help.
Banana bread tastes more like cake than bread. However, Meghan Markle's recipe is unique and has taken the hearts of housewives around the world by storm. How to make it and why is it worth eating?
Meghan Markle's banana bread recipe
Meghan Markle's recipe is slightly modified from the basic banana bread recipe. To make it we will need:
2 cups gluten-free flour,
2/3 cup unrefined cane sugar,
1 teaspoon baking powder,
1/2 teaspoon baking soda,
3/4 teaspoon salt,
8 tablespoons melted butter,
2 eggs,
1 teaspoon of vanilla extract,
2/3 package of sour cream,
1 cup mashed banana,
1/2 cup dark chocolate (cut into pieces),
1/2 teaspoon of ground ginger
We need to prepare a baking pan, preferably grease it with margarine or line it with baking paper. Then mix together baking powder, sugar, flour, salt and baking soda. Then add eggs, butter, vanilla extract, ginger and cream. Mix all the ingredients thoroughly. Add the banana, mix and finally add the chocolate pieces. Spread the mixture thoroughly in a baking pan, then put it in the oven preheated to 175 degrees Celsius. Bake the bread for 45 minutes, after baking leave to cool.
Where did banana bread come from?
During the Great Depression, housewives looked for many ways to avoid wasting food. This included bananas, which unfortunately spoiled quickly and were very expensive. Therefore, as befits a perfect housewife, they began to bake bread from overripe bananas. It tasted more like a cake, but quickly became a part of many households' tables
Why is it worth eating banana bread?
Bananas are a source of protein, carbohydrates and fiber. They contain many valuable vitamins such as B vitamins, vitamin E, C, carotene and folic acid. In bananas we can also find phosphorus, calcium, magnesium, zinc, potassium and iron. They are also rich in natural antioxidants that reduce free radicals, so we increase our resistance to hypertension, atherosclerosis, and cancer. At the same time, the ginger included in Meghan Markle's recipe, will prove ideal during the cold season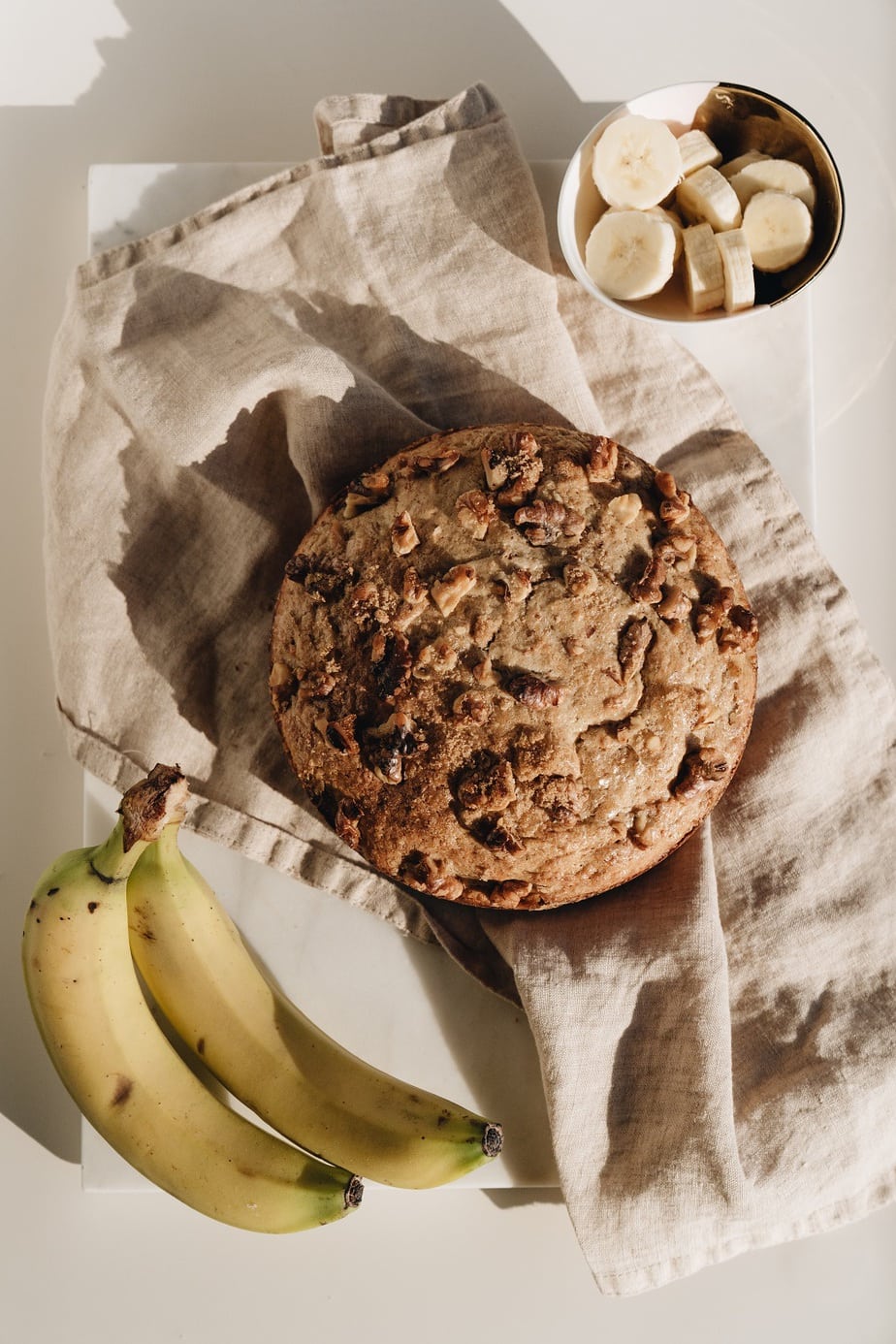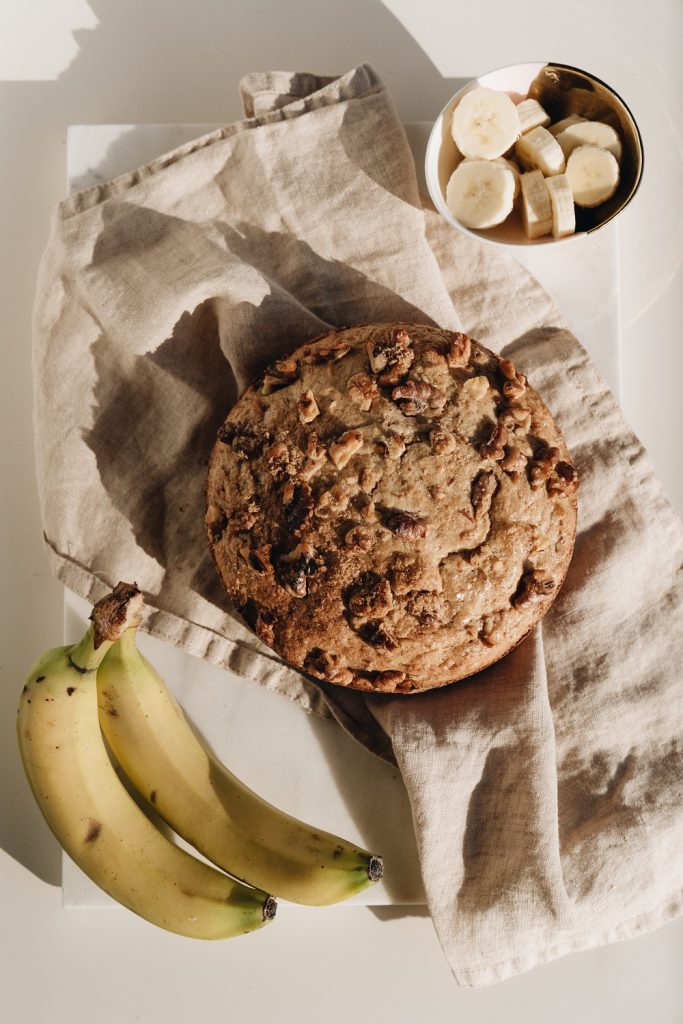 Interesting facts about bananas
1. From a biological point of view, bananas are berries
2. Maximum yellow bananas reach a length of 15 centimeters.
3. Most bananas come from India, Ecuador, Brazil, Indonesia and China.
4. Bananas are harvested when they are unripe.
5. Putting the skin of a banana on a wound or insect bite will relieve swelling and inflammation faster.
6. A banana is made up of 75 percent water
7. Green bananas contain the most starch.
8. There are no lamblia in the banana tips, the black part is a trace of the inflorescence.
9. Banana plantations are mainly located in Africa, Asia and North and South America.
10. Eating bananas can significantly lower the level of bad cholesterol in the blood.
11. Banana bread was first mentioned in 1933 in the Balance Recipes Cookbook.
Other interesting recipes with banana as a main ingredient
Bananas are the kind of fruit that we like to buy in excessive amounts. They often lie and blacken on our kitchen counters, and it's a shame to throw them away. Fortunately, in addition to banana bread, we can make many quick and tasty baked goods from banana.
One of the simplest is banana pancakes, which are well known to moms who are expanding their kids' diet. All you need is 4 very ripe and blended bananas, a glass of any flour, one egg and a spoon of oil. We fry them exactly like pancakes
Another great and quick recipe is banana muffins. The recipe for them is exactly the same as for bread, except that you need to add 4 tablespoons of sugar or xylitol to the mixture. Then, instead of putting the batter into a mold, we put it into special muffin tins. The baking time and temperature is the same
Read also Include these products in your diet and your hair will not fall off your head
Main photo: Flora Westbrook/ pexels.com
Leave a comment