Pumpkin is used not only in cooking, but also in cosmetics, because it has many properties that positively affect beauty. It prevents skin aging and improves its color. It is rich in vitamins and minerals. What other properties does it have?
Before you get down to making cream or fluffy pumpkin pie, put aside a piece of raw vegetable for later. Why? Because when you find some time for yourself after a hard day, you can prepare, for example, a sensational pumpkin pulp mask. Preparation of the concoction will take you a while, and the effects after applying it to your face will be stunning
Not only a paradise for the palate, but also regeneration for the skin
Pumpkin has a huge potential when it comes to skin benefits. As one of the few vegetables, it is rich in enzymes that accelerate the exfoliation of the epidermis. It is often referred to as an organic and skin-safe enzyme scrub. Pumpkin is also a source of beta-carotene (a provitamin of vitamin A), thanks to which it protects the skin from the effects of ultraviolet radiation and improves its color. Pumpkin is also a bomb of vitamin C and E, which are very strong antioxidants. What effect do they have? They prevent skin aging, improve its color, help rebuild cells and protect it from the negative influence of the external environment
Pumpkin beautifies, makes happy, cures
Pumpkin masks made of nourishing pumpkin pulp are a hit in home spas. How to prepare it? For this you need half a glass of pumpkin pulp (the easiest way is to blend it in a blender), to which we beat one egg to make our mask of proper consistency. We can also add other ingredients. What kind? It depends on our skin type. If you have dry skin, you can add a spoonful of honey to the pumpkin and egg mixture, which will moisturize your skin perfectly. And we pour apple cider vinegar when our skin tends to be oily. What is interesting, apple cider vinegar is sometimes used as a remedy for a mild form of acne. On the other hand, if we have typically acne-prone skin, we can add half a teaspoon of cinnamon to the pumpkin mask, which works well in the fight against troublesome acne. If your skin is sensitive and prone to allergies, natural yogurt will soothe it in combination with pumpkin. Apply the prepared mask to the face, neck and cleavage and leave it for 15-20 minutes. After this time the mask should be washed with warm water.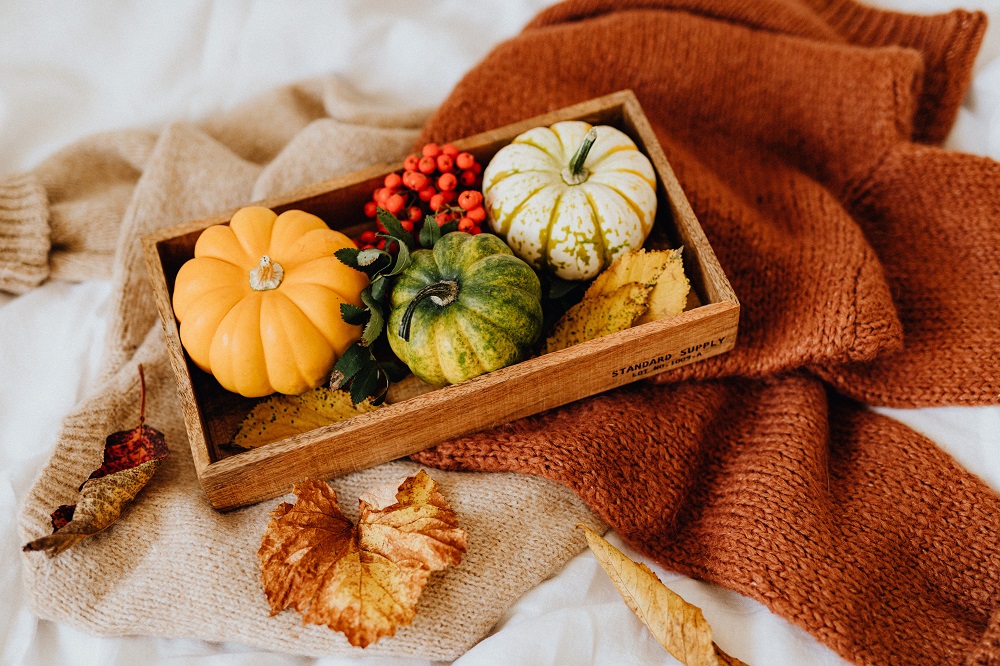 What health secrets of pumpkin?
Autumn is pumpkin season. This vegetable works well not only in the kitchen. Cold-pressed pumpkin oil has a healing effect on the human body. It has a very good effect on the digestive, respiratory and circulatory systems. And pumpkin oil contained in cosmetic products perfectly moisturizes the skin, cleanses it and brightens it.
Pumpkin also has a great effect on hair. Pumpkin hair rinse makes hair fluffy and makes hair strong and shiny. How to prepare such a nourishing pumpkin rinse? Here is an easy recipe
Pour water over pumpkin (2 cups of flesh with skin) and let it stand for about 3-4 hours. After this time, we boil the mixture on low heat for about 30-40 minutes. When the mixture cools down, rinse your previously washed hair with it
Pumpkin is also often used in regenerative baths. Each of us can feel like a queen and treat herself to a pumpkin bath, which makes the skin more elastic. How to prepare it? Remove all the pulp from the pumpkin and pour a liter of water. Then boil the pumpkin over low heat until it turns into a slurry. When the mixture cools slightly, we add to it 1 liter of milk. Pour the concoction prepared this way into a bathtub with water. A bath in pumpkin extract should last about 20 minutes. During the bath, massage the skin of the body, for example, with a rough glove. Regenerating bath improves blood circulation and oxygenates the skin.
Read also: Why is it important to supplement vitamin D during autumn and winter?
Leave a comment