It might seem that tonic is a cosmetic intended for face care. However, hair tonics are also available on the market. Let us explain what the phenomenon of hair tonics is all about
What is a Hair Tonic?
Hair tonic is actually a cosmetic intended for the scalp. The purpose of a hair tonic is to help you style and maintain your hair (and in men's case, that includes the beard) or to combat various other hair problems, including irritations, excessive oil production or poor hair growth. Some are used at the very end to keep strands looking healthy
The great thing about hair tonic is that it is versatile – it works for all hair types, no matter the length of your hair (it can be very short or very long) or the hair type (even fine and weak hair) – and lightweight, which means it will not weigh your hair down like other products might.
The formula is liquid, and the atomizer or applicator is convenient to use. In addition, the hair tonic contains active ingredients, which work effectively on the respective cause of the problem. Regular application produces satisfactory results. In addition, the strands and scalp are properly moisturized
What Types of Hair Tonics Are There?
Hair tonics fall into two categories. The first category includes pre-stylers, which fix the hair style and prepare the hair for further styling. They can cope not only with thin or normal strands, but also with thick and stiff strands, which are not very amenable to styling.
The second category includes hair care tonics. Very popular here are tonics against hair loss with a complex of vitamins and herbs, which nourish and strengthen weakened strands. The purpose of the tonics is to make the hair roots more firmly anchored in the scalp, which considerably extends their life cycle. Meanwhile, hair growth tonics work in two ways – they strengthen the hair roots and stimulate new growth.
There are also anti-dandruff hair tonics, which contain natural ingredients to soothe the scalp, reduce sweating and itching and nourish the hair at the same time.
There are also cleansing and refreshing hair tonics for oily scalps. In this case, they not only treat the scalp but also cleanse it and reduce sebum production. They provide a feeling of lightness and freshness and give a pleasant cooling sensation.
The Main Active Ingredients in Hair Tonics
As we mentioned earlier, hair tonics contain various active ingredients, which make it possible for them to deal with various problems and tame unruly strands of hair.
Hair tonics contain caffeine, horseradish, zinc, saffron and rosemary. The latter also curbs itchiness and prevents excessive fatty hair. Nettle and field horsetail also have a positive effect on sebum and dandruff as well as on hair regeneration.
Amongst others, argan oil, panthenol, aloe vera and witch hazel have a moisturising and nourishing effect.
How to use hair tonic?
Like all cosmetics, hair tonics should be used according to manufacturer's recommendations. Of course, regularity is most important as only then can we count on positive effects.
Hair tonics may be applied to dry or wet hair in order to give the hair the desired shape and to soften it. It is best to massage the tonic gently into the scalp to stimulate the blood circulation and to allow the substances mentioned above to penetrate deeper into the hair.
Hair tonics are also suitable for the care and styling of beards for men. Then you can easily massage it into the skin of your face.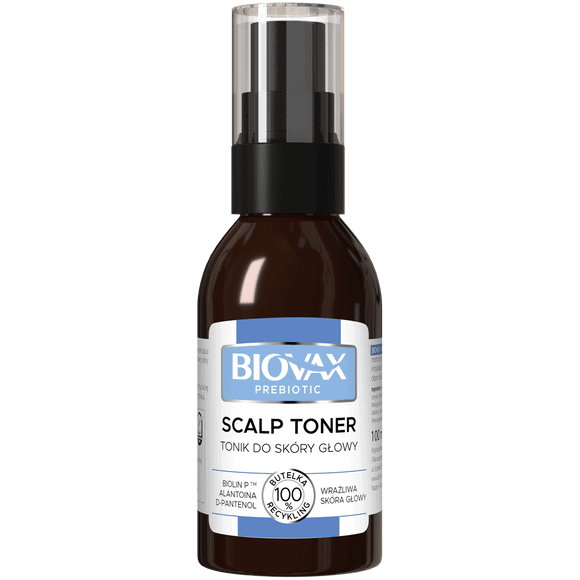 Read also Booster – what is it and why you should introduce it into your daily skincare?
Main photo: Pixel-Shot/ adobestock.com
Leave a comment