It looks like a baby diaper. It is useful for removing makeup and washing face. What is it? It is a muslin cloth
Cloth is perfect for everyday facial cleansing. It will also work well in duet with oils, toners and lotions. Moreover, you can use it to wash off masks or clays. Thanks to its delicate material it will not irritate your skin (unlike regular cotton towels), and frequent use of the cloth during evening care can replace peeling. Fans of ecological lifestyle will be especially pleased with it, because this product is biodegradable and designed for repeated use.
How to use a muslin cloth?
Massage the makeup remover product into your face, neck and décolleté so that it dissolves your makeup
Then soak the washcloth in warm water and gently wipe off the oil and impurities from your face.
Later, rinse the washcloth in cool water and apply the compress on your face.
Wash the muslin cloth by hand in warm water and soap
Do you already own this product or are you still thinking about buying it?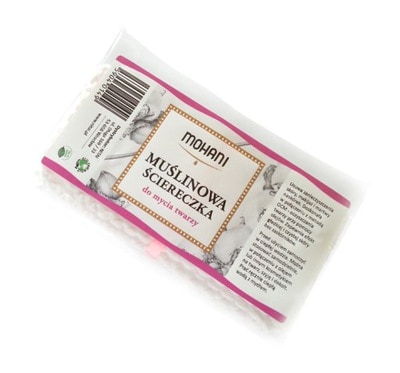 Read also: Know the trick to have a matte complexion without using powder
Leave a comment