Many women are convinced that expensive cosmetics will help them stop time. It turns out, however, that sticking to proper dietary rules can make anti-wrinkle creams a thing of the past
Nourishing the skin from the inside is even more important than from the outside. No cosmetics are able to provide the skin with what valuable food and a healthy lifestyle. Therefore, any woman who wants to enjoy a young appearance for a long time and postpone visits to aesthetic cosmetology surgeries should not only pay attention to what goes on her plate, but also exercise regularly, do not forget to relax and avoid stressful situations as much as possible.

But let's focus on eating habits today. What is the diet of girls who can boast of a beautiful, radiant and firm complexion? Here are 5 tips that you should put into practice today.
What to eat and drink to keep looking young?

WATER, WATER AND MORE WATER
No one is going to discover that water is a source of beauty. Keeping our bodies properly hydrated not only makes our complexion glow, but also gets rid of dark circles under our eyes, pimples, as well as cellulite. How many glasses of H2O should we drink per day? About 8. However, remember not to take large amounts at once. For best results, drink water sip by sip throughout the day.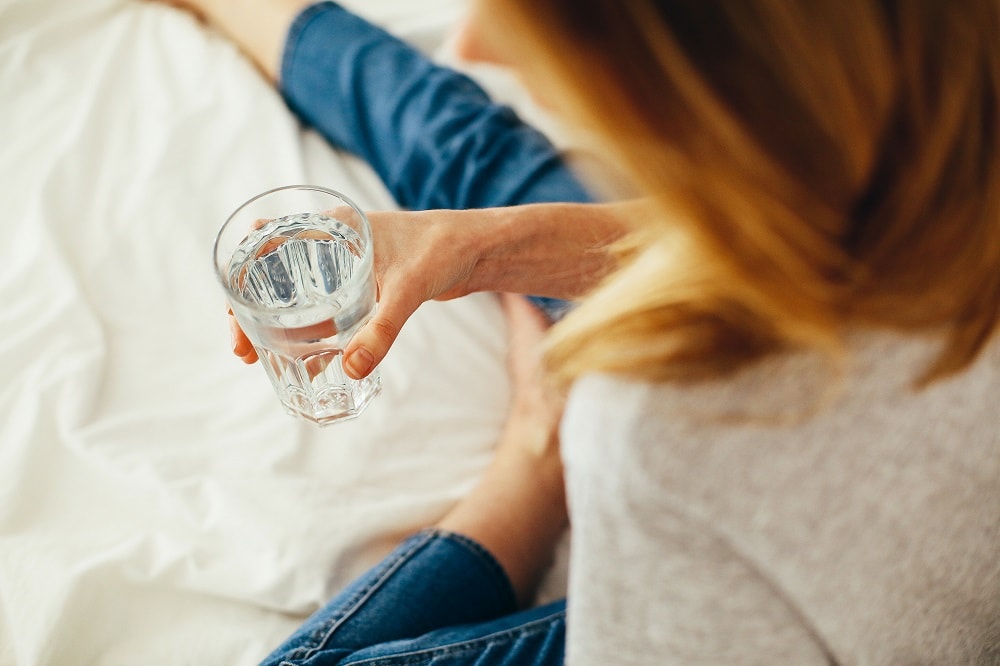 VEGETABLES AND Fruits ARE YOUR SUPPORTER
Spinach, arugula, tomato, carrots, or maybe a beet or apple? You have a whole assortment of veggies to choose from. Why is it so important to include vegetables and fruit in your diet in the fight for youthful looks? The answer is simple – these products contain antioxidants (e.g. vitamins A, C, E or selenium), which protect the body from free radicals.
FAT FISH AND O-MEGA 3 ACIDS ALSO WORK FOR YOUR BENEFIT
O-MEGA3 ACIDS, which are abundant in fatty fish, among others, have powerful properties for the skin, and thus improve its tone and delay the formation of wrinkles. So… why not treat yourself to some salmon today?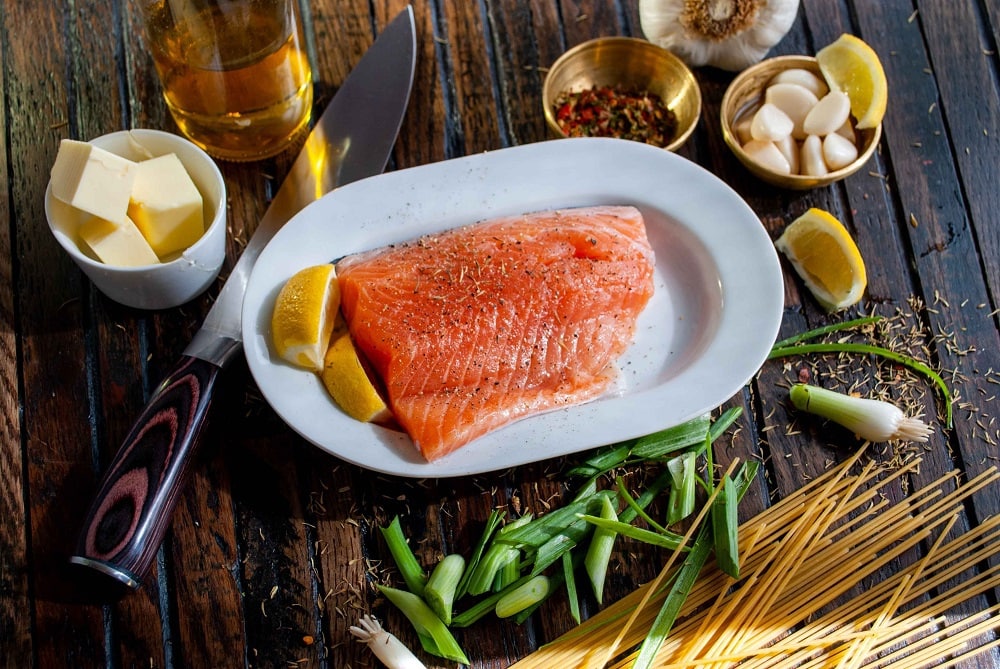 REGULARITY IS ALWAYS THE KEY TO SUCCESS
It's not enough to eat right and drink plenty of water to have beautiful, youthful skin. One more factor is needed, and that is regularity. Because if you stick to a healthy diet sporadically, your skin will benefit little from it.
SWEETAND salty snacks, FAST FOODS, sparkling drinks and alcohol say NO to
Although each of us probably knows that processed foods, sweetsandbubbly drinks are not good for your health at all, it is worth noting that they are also bad for your beauty. These types of products pull water out of the body, and besides, they destroy the collagen contained in the skin.
Read also: Argan oil – how to use it in home care?
Leave a comment