Shampoo in a bar meets all the requirements. It is a novelty on the Polish market of ecological and natural cosmetics
Shampoo bar, like the liquid shampoo, is based on the properties of washing detergents. These substances are responsible for foaming the product and its cleansing properties. Depending on the detergent used, the cosmetic is more or less gentle for the skin. Apart from detergents, the shampoo bar also contains caring substances, such as oils and extracts
Why use bar shampoo?
It is soap-free and therefore does not affect the pH of the scalp.
It has a natural and simple composition.
It does not generate waste, it is part of the zero waste philosophy, because you use the cosmetic to the end.
It is multifunctional – suitable for hair and body.
It is extremely efficient and economical. One bar is enough for about 50 washes
How to wash hair with the shampoo bar?
Soak your hair and the bar thoroughly. If your hair is short, use the shampoo bar directly on your hair and scalp. At the same time, use a massaging motion. If you have long hair, lather the shampoo in your hands and wash your hair until it foams up. Finally, rinse your hair with lukewarm water
Have you ever used a bar shampoo on your hair? Share your experiences with us!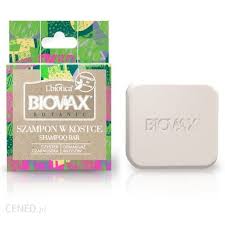 Read also: Eco-friendly equivalents of popular hygiene products
Leave a comment