In recent years BB, CC and DD creams have been a cosmetic hit. What are the differences between them and how to choose the right product for yourself?
Currently, many well-known brands offer BB, CC and DD creams. These products have a growing number of fans, who cannot imagine their make-up bags without them. But which one to choose to meet our needs and expectations?
BB cream – what is it?
BB cream is a combination of cream and fluid. The cosmetic is distinguished by greater lightness and nourishing properties. It is perfect for not too problematic skin, because it gives it a nice color, evens out unevenness, but does not create a mask effect. The skin looks radiant and natural. Such a cosmetic works especially well in summer, because it does not clog pores and does not run off the face. BB cream will not work out when we want to make a stronger make-up, but for everyday use it is perfect. Besides, it has a sensational effect on our skin, moisturizes it, nourishes it and improves its overall condition
It is also worth knowing that we have different types of BB creams. A mattifying one (e.g. antibacterial Under Twenty) will be perfect for oily skin, which additionally helps to fight youthful acne. If we have dry skin, a better solution will be for example NYX Professional Makeup Bare With Me. This cosmetic contains cucumber and aloe vera extracts, vitamins and minerals. Thus, it will not only moisturize, but also soothe and regenerate the skin. If you have dehydrated skin, you can choose the BB cream SPF 32 with snail slime from Mizon for summer
Who is a CC cream for?
CC cream is said to be an improved version of BB cream. CC cream, or Color Control Cream or Color and Correct, is a cosmetic that acts as a cream, concealer and primer in one. It certainly masks our beauty flaws and skin imperfections much better than BB cream. That is why it also works well for people who have quite problematic skin. However, you need to know that the CC cream covers better, but less cares than the BB cream. It can mask small scars, blood vessels or redness, but it does not have an anti-inflammatory or antiseptic effect. CC cream, on the other hand, moisturizes the skin
Which one to choose? Bourjois' CC Cream 123 Perfect has a good reputation for reducing signs of fatigue and effectively hiding discoloration and redness. Embryolisse CC is perfect as a make-up base, it conceals fine lines and enlarged pores. It also provides a satin finish and has SPF20, so it's good for sunny days as it protects skin from harmful UV rays
Magical CC Cream from Eveline moisturises, smoothes, reduces redness and restores the skin's natural balance. It contains mineral pigments, so it perfectly matches the color of our complexion, which is good news for people who have problems with choosing the right shade of cosmetics
DD cream – what you should know about it
Much less popular than BB or CC cream is DD cream. This abbreviation comes from the words "Dynamic do all". This cosmetic was created for mature skin, therefore it has lifting and smoothing properties. In addition, it covers skin imperfections, evens out the color and delays the aging process because it has an anti-wrinkle effect. It also moisturizes the skin and makes it glow
Who should use it? It is rather intended for women over 30, who are looking for a cosmetic, which has a multidimensional effect – improves the appearance of the skin and takes care of it at the same time. DD cream often has a 20, 30 or even 50 SPF sunscreen, so it provides adequate protection from the sun's rays. When choosing a DD cream, it is worth paying attention to whether the composition contains hyaluronic acid and vitamin E. In case of sensitive skin Toleriane Sensitive DD from La Roche Posay will be a good choice, which additionally soothes irritation. On the other hand, for dehydrated skin, Lancome Hydra Zen is a better choice.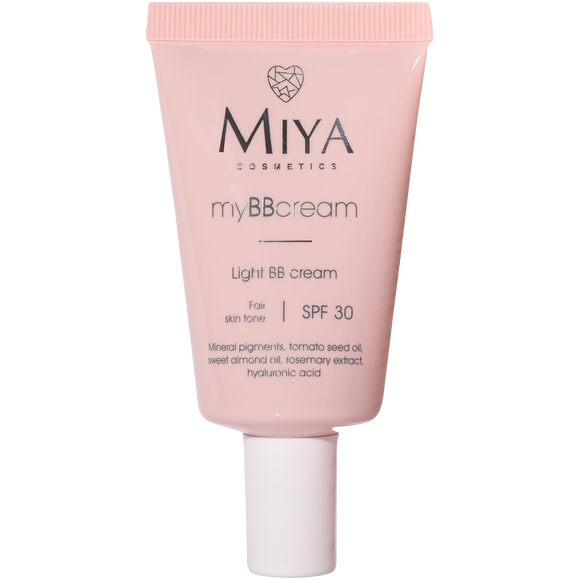 Read also Egyptian Magic – why is it one of the most coveted cosmetics of our time?
Main Photo: jutaphoto/ stock.adobe.com
Leave a comment